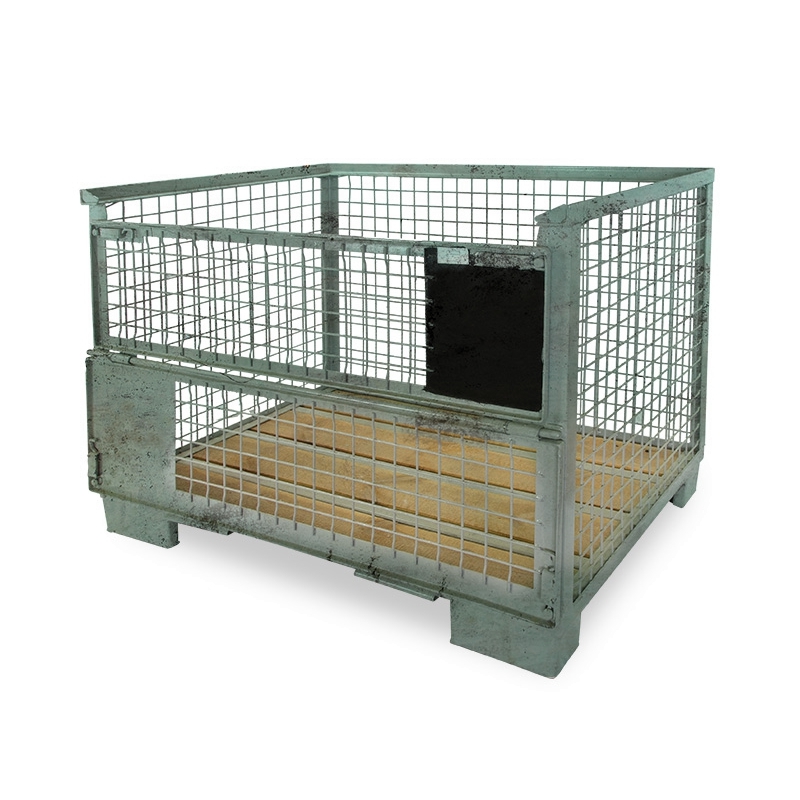 Czytaj dalej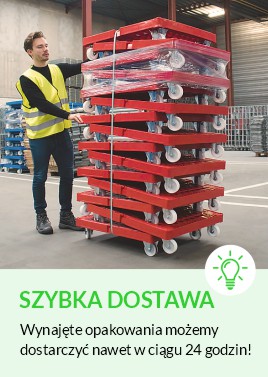 Oferowane przez nas skrzynie metalowe to głównie Gitterboxy oraz pojemniki siatkowe znane również jako kosze siatkowe przemysłowe. Metalowe pojemniki idealnie nadają się do transportowania oraz przechowywania ciężkich i nieporęcznych przedmiotów – dlatego są tak popularne w wielu branżach. Posiadamy pojemniki metalowe w różnych wymiarach.
Pojemniki siatkowe – różne wymiary
Pierwsza grupa pojemników metalowych to kosze i pojemniki siatkowe. Występują w trzech rozmiarach: 1200×800 mm, 1200×1000 mm oraz 800×600 mm. Stanowią one wspaniałą alternatywę dla innych pojemników tego typu, a solidna i wyjątkowa konstrukcja z siatki zapewnia komfort użytkowania. Świetnie nadają się również do supermarketów jako podstawowa ekspozycja towaru lub w okresie promocji. Kosze siatkowe najczęściej można zauważyć w alejkach handlowych, na wystawach i ekspozycjach sklepowych, na targach, bazarach i do przechowywania ciężkiego towaru w magazynach. Niewątpliwą zaletą pojemników siatkowych jest także możliwość złożenia, gdy są puste oraz ustawiania jeden na drugim, gdy są załadowane towarem.
Jednym z wielu metalowych pojemników na wynajem jest kosz druciany metalowy 1200×1010 mm. Jest to bardzo praktyczny produkt ze względu na swoją składaną konstrukcję oraz ocynkowany mocny drut umożliwiający bezpieczne magazynowanie wielu produktów. Dzięki galwanizowanej konstrukcji pojemniki siatkowe są odporne na warunki atmosferyczne. Takie magazynowe kosze druciane dobrze sprawdzają się w branży automotiv bądź tam, gdzie potrzebny jest transport elementów na liniach montażowych.
Gitterbox – skorzystaj z wynajmu pojemników z licencją EPAL
Pojemniki koszowe, składane Gitterbox to bardzo popularne nośniki logistyczne, które są podstawą w przemyśle samochodowym (Automotive) oraz ciężkim. Nadają się do składania odpadów produkcyjnych czy części samochodowych. Ich konstrukcja chroniona jest przez EPAL i dlatego są pojemnikami wymiennymi. Wyprodukowane są zgodnie z normą DIN 15155 (1986), określającą dokładną specyfikację techniczną pojemników metalowych.
Niewątpliwą zaletą jest ich wytrzymałość, nośność oraz wielozadaniowość. Stal, z której są wykonane skrzynie metalowe jest wysokiej jakości, odpornej na warunki atmosferyczne, dzięki czemu doskonale sprawdzą się na zarówno na zewnątrz, jak i wewnątrz magazynu. Uchylne klapy ułatwiają załadunek oraz rozładunek a specjalna rama w powiązaniu z solidnymi stopami umożliwia sztaplowanie – czyli układanie jednego pojemnika na drugim, nawet gdy jest on wypełniony towarem. Składane pojemniki Gitterbox są łatwe w transporcie i dostosowane do pracy z różnego rodzaju podnośnikami i wózkami widłowymi. Wszystkie oferowane przez nas pojemniki metalowe typu Gitterbox nowe oraz używane, posiadają wymagane cechy opakowań oryginalnych i z łatwością uzupełnią brakującą ilość w Twoim magazynie i łańcuchu dostaw.
Wynajem pojemników metalowych to oszczędność miejsca w magazynie
To idealne rozwiązanie do przechowywania masywnych produktów w magazynie. Pojemniki koszowe z metalu współpracują z paletami drewnianymi i plastikowymi, dzięki którym możliwe jest ich sztaplowanie (układanie jednego na drugim), co pozwala zaoszczędzić cenne miejsce w magazynie czy hali produkcyjnej. Ich unikalna budowa pozwala na łatwe podbieranie ich za pomocą wózków paletowych.
Posiadają solidną, ocynkowaną konstrukcję, która umożliwia pracę pojemników koszowych w ciężkich warunkach atmosferycznych. Nasze produkty występują w różnych rozmiarach i konfiguracjach. Metalowe pojemniki siatkowe znajdują szerokie zastosowanie w wielu branżach takich jak przemysł ciężki, logistyka, transport urządzeń elektronicznych czy jako wyposażenie linii produkcyjnych i montażowych. Są to idealne produkty nadające się do długoterminowego wynajmu.